MESSAGE FROM OUR DIRECTOR
" The strength of any successful and intelligent structure is a well-built foundation pillared by understanding the customer needs and an implementation of value added engineering in order to achieve cost optimisation. Guided by this, OneBuilt-Well forges ahead with a steadfast commitment to produce the highest quality deliverables for our customers.
We, at OBW, recognize that our feats could have never been materialised if not for the sheer dedication of our essentially ordinary people achieving extraordinary results and this is simply, the embodiment of who we are. A fabric of everyday people converting conceptual dreams into a brilliance tangible and unmatched."
INTRODUCTION
One Builtwell Associates (M) Sdn Bhd (OBW) is a wholly owned Bumiputra company that was established in 1995. The company is registered with CIDB as a G7 contractor as well as with the Ministry of Finance Malaysia and the Ministry of Works Malaysia.
The core of OBW mainly focuses on construction, property development and infrastructure work. As part of its holistic services, the company equally has extensive experience with mechanical and engineering solutions.
Over the course of 25 years, OBW has successfully completed projects ranging from residential units, medical centres, a shopping galleria and roadwork construction. In 2011, the company extended its portfolio into infrastructure, partnering with China State Construction Engineering (CSCEC) on large-scale ventures. CSCEC is the largest construction company in the world in terms of revenue and is ranked 18th in Fortune's Global 500 largest companies. The two groups remain strong collaborators and today, offer a joined service to clients.
Following a noteworthy reputation in development and infrastructure, OBW made its first step into the roadwork industry in 2013. The Rawang Elevated Highway is the company's first roadwork project observing a 9km stretch(now completed). As of 2020, OBW is in the beginning stages of constructing the Elevated Highway along Jalan Maarof and Jalan Semantan Damansara. In effect of the OBW's adept resume, we have signed on to be long-term partners with WCT Berhad (WCT 有限 公司) on the latter project. WCT Berhad is an acclaimed engineering and construction leader in Malaysia with a line-up of completed portfolios across the regions, Abu Dhabi, Doha and Qatar.
Through the years of dedicated resilience, today, we firmly stand as a comprehensive and robust industry-expert; equipped with high-grade human capital, strong market affiliates and a well-founded track record of experience. Attaining growing prominence, OBW has garnered landmark portfolios across Malaysia celebrating multiple, completed projects in Johor, Seremban and Kuala Lumpur.
In the next coming years, OBW is expected to complete more projects especially with reference to infrastructure such as roads, bridges and flood mitigation (a few already currently undergoing). Collectively as a group, we are proud of our journey and remain determined to achieve further milestones in the property development and construction industry as we have shown before.
VISION & MISSION
Founded upon strong company values and work ethic, OBW remains resolute on its journey to becoming one of Malaysia's top premier construction companies. At OBW, we believe in approaching our affairs holistically, hence, it is also our priority to contribute back to the local development sector as well as …

At the heart of the company, we aim to exceed all expectations and provide unmatched services throughout our engagements. It is our priority that clients are fully satisfied with our performance and even as far as to embark on more amazing projects with us again.

To achieve such excellence, the people of OBW work committedly to the company's ethos,

" DRIVEN BY EXCELLENCE, GALVANIZED INTO ACTION".
VALUES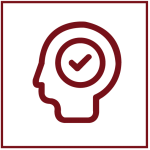 Accountability
We hold ourselves Accountable in all aspects of our work. It is our obligation to consistently find ways in which we can improve ourselves in the pursuit of excellence.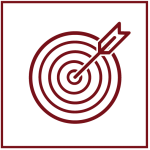 Consistency
Being Consistent with our deliverables in terms of execution and quality from the start to the very end.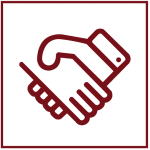 Integrity
We ensure our practices are "Bonafide." Upholding transparency and honesty in our day-to-day operations.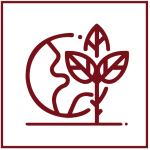 Sustainability
We strongly acknowledge our responsibilities to the environment by opting for greener materials and practices.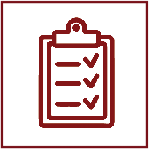 RESILIENCE
We must and will execute the task until it is fully completed, despite all obstacles that come our way.